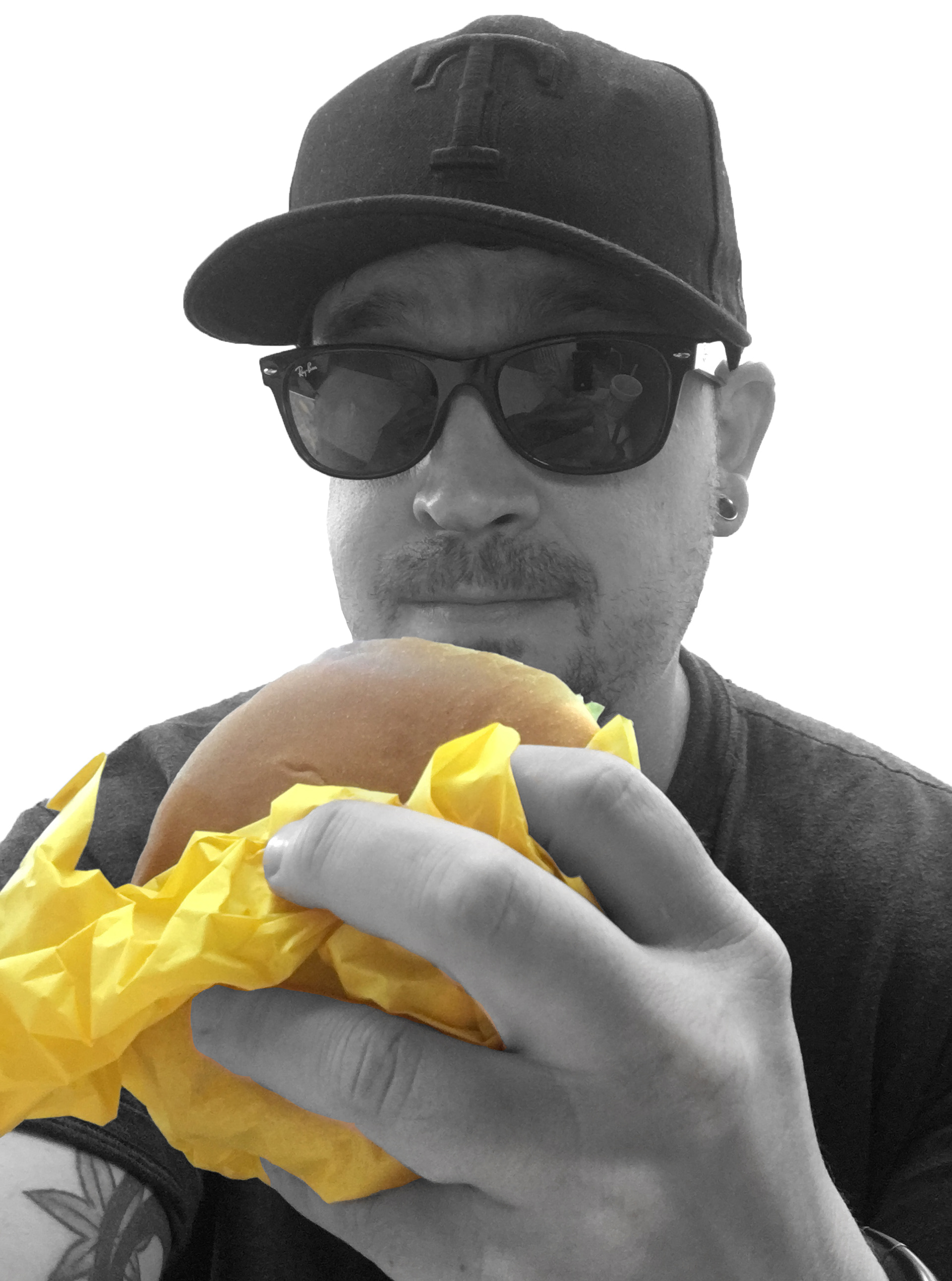 I hail from Dallas, Texas, so naturally my HawtJamz™ range somewhere from Spoon to Willy Nelson to Ghostland Observatory. I have been known to crush any brisket taco, anywhere, at anytime. Whataburger is always a resounding YES and occasionally I design things with a single star.
I was raised on the east coast however, so I know how to hustle and lived on the west coast for a few years, so I know when to stop. Since moving here to be closer to fam, I have embraced all things Blues, gooey butter anything and a lassaiz faire attitude towards traffic patterns.
I took a 2 year hiatus from a decade-long agency life to see if I had the chops to be a chef. Turns out, I'm pretty damn...okay at it - but I really missed sunlight. And weekends. And Photoshop. 
For the past few I've been pimpin' shoes and pushing pixels for New Balance (one of my favorite brands) as a freelance art director. It's a pretty fun way to get fresh 574's and  keep the bills paid. Outside of the office, I maintain ongoing freelance projects, build the odd bit of furniture, throw lavish, late-night breakfast parties, co-raise a puppy and orchestrate trips to CDMX. Or Japan. Or Kentucky.
If any pattern has emerged over the past few years it's this: I want to create things that are thoughtful, well-crafted, beautiful, functional, delicious or any combination thereof. The type of people I want to spend my limited time with are of the same ilk, but likely have interests that are just as varied and interesting. If any of this rings true, you need me to furnish a resumé or just want to swap chilaquiles recipes...